THE DEATH LOUNGE


FRIDAY, April 1, 2022 | 6 PM CT | Online


The Interreligious Chaplaincy Program is hosting The Death Lounge, a virtual panel conversation with ministry professionals about death, dying, and the care practices that come along with end-of-life. Panelists include: Rev. Nikki Darlene Frontz, Rev. Lawrence T. Richardson, Rev. Gina Harvey, and The Rev. Tory Moir (bios below).
The Death Lounge welcomes interaction, encompasses artistic expression, and is meant for both spiritual caregivers working with those at end-of-life and for community-members with questions about life-care planning and navigating final arrangements. You are invited to bring your questions and a comforting meal, and join us in this virtual lounge.
REGISTER

:
ABOUT THE PANELISTS
Rev. Nikki Darlene Frontz (She/Her)
Reverend Nikki Darlene Frontz (she/her/hers) is a creative, out-of-the-box thinker and doer who thrives on possibility. She loves to inspire people boldly to their fullest potential by empowering them and by challenging the status quo. She is an ordained and authorized minister with the United Church of Christ, the founder of Rebel Harmony and the Community and Spiritual Leader of Solomon's Porch in Minneapolis Minnesota. She has several years of experience working in chaplaincy and working with death and dying. She graduated from Iliff School of Theology in 2016 with a Master of Divinity specializing in Pastoral and Spiritual Care. She has a BA in Music (Vocal Emphasis) from the University of Southern Mississippi. She and her husband Michael have been together since 2005. She enjoys traveling, the Arts, creativity, laughing, video games, playing, experimentation, boldness, clarity, doing the good work, loving, drink and fire invitations, coffee dates, sparkles, community connection invitations, and re-imagining faith and Christianity. She is just trying to be a blessing and assist people in living their best lives.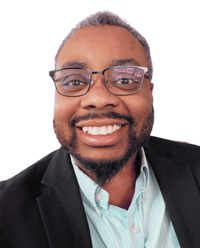 Rev. Lawrence T. Richardson (His/Him)
Rev. Lawrence T. Richardson is a pastor, prophet, and writer. He is a graduate of St. Catherine University and Liberty Seminary. Rev. Richardson is Senior Pastor at Salem United Church of Christ, is a doctoral candidate at Berkeley School of Theology, and works as an executive clergy coach for Convergence US. The author of, I Know What Heaven Looks Like, Rev. Richardson writes about and advocates for LGBTQ people, people of color, and the flourishing of all Creation; with his works appearing in Huffington Post Religion, The Root, Believe Out Loud, The Salt Collective and numerous national and international publications. When he is not ministering, researching, or writing about what he researches, Pastor Lawrence loves reading, trying different cuisine, traveling, spending time with family, and empowering people to live life from a place of joy, abundance, faith, and gratitude.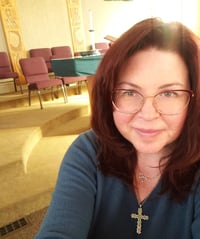 Rev. Gina Harvey (She/Her)
Gina Harvey is a chaplain at the University of Colorado Hospital in Aurora, CO, and is an ordained United Church of Christ minister serving on the pastoral team at Mayflower Congregational Church in Englewood, CO. She is in the certification process to become an ACPE Certified Educator and currently works with cohorts of chaplain student interns. Gina holds an MDiv from Iliff School of Theology as well as a Master of Music degree. Prior to answering the call to ordained ministry, Gina was a music teacher, a frequent performer on the operatic and musical theater stage, and a church musician. Gina became interested in bioethics while in her first chaplain residency and discovered a passion for educating individuals and communities about Advance Directives and End of Life choices. She currently serves on University Hospital's Ethics Committee and regularly works with the University of Colorado Medical School, presenting on Spirituality and Health Care, and working with medical students in case studies that focus on ethics and spiritual issues. Gina is married to Sharon, who is a retired United Methodist pastor and is the mother to two adult children, Jimi and Jonah.


The Rev. Tory Moir (They/Them)
The Rev. Tory Moir is a hospital chaplain and Episcopal priest who is passionate about changing the conversation around death, medical decision-making, and other topics we often avoid talking about. Tory is a graduate of the University of Colorado at Boulder and received their MDiv from the Iliff School of Theology in Denver. Tory lives in the Denver area with their wife, baby, and cats.