DISCERNING WHITENESS -- THE HIDDEN BARRIERS
Antiracism Training for Ministers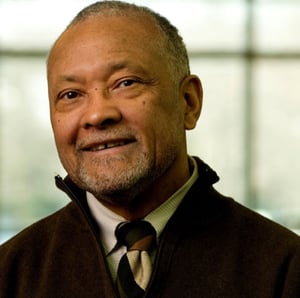 *By popular demand, we have added a second training cohort in October!
Cohort 2: Session 1 & 2 - NOW ACCEPTING REGISTRATIONS
Wednesdays, Oct. 13 and 20, 5:30 to 8:30 PM (CST)
Attend at United Theological Seminary of the Twin Cities or Online
Registration fee: $75
Cohort 1: Session 1 & 2 - ONE SPOT REMAINING, CONTACT FOR THE WAIT LIST
Wednesdays, Sept. 22 and 29, 5:30 to 8:30 PM (CST)
Attend at United Theological Seminary of the Twin Cities or Online
Registration fee: $75
Led by Okogyeamon, co-founder of ASDIC
This Antiracism Study Dialogue Circle (ASDIC) workshop is interactive and experiential. We will explore the ways that racial dynamics play out in and about us, every day, in both personal and institutional spaces. We will seek to develop our ability to identify and interrupt whiteness – while exploring the mindset, feelings, social communications (conscious and unconscious), and contexts that support the racial hierarchy in all sectors of our society.
Our intention is to share and participate in honest and deep dialogue; to provide a context of safe space for risk-taking and relationship-building; to build and strengthen community bonds in our common struggle against racism.
Participants will identify and experience the critical elements that contribute to reflective, searching, and transformative dialogue. Interactive and intensive. Reading resources are provided for study and dialogue.
Participants will also:
Explore opportunities for a care-filled examination of the inner and outer terrain of feelings, judgments, and actions and of their causes and effects.
Explore the origins of racial self-understanding and its influence on thinking, imaging, valuing.
Critically analyze images and messages for the ways these "download" racism in socialization.
This training is open to everyone and meets the requirement for the Minnesota Conference UCC Diversity/Anti-Racism Education for Authorized Ministers.
Questions? Contact Rev. Dr. Justin Sabia-Tanis, jsabia-tanis@unitedseminary.edu
*Please note that the event is capped at 20 attendees. Email Justin if you'd like to be put on the wait list.
SEPTEMBER EVENT REGISTRATION:
OCTOBER EVENT REGISTRATION: