Coming Home, Celebrating United at 60!
United Days | May 9 and 10, 2023

Register below
Come home to help us celebrate United at 60! Take this opportunity to be part of a gathering of alums, students, faculty, staff, and friends. Hear from beloved faculty members and find out what today's students are learning.
On Tuesday, join us for a banquet where we recognize our distinguished alum(s), celebrate new members of the Bossard Ward Society, and present the new Spirit of United Award. The Town and Country Club, where the banquet will be held, is just minutes from the seminary.
On Wednesday there will be an opportunity to hear from two of our newest faculty members. Rev. Dr. Jessica Chapman Lape and Dr. Munjed Murad will each talk about interreligious engagement and the role of a Christian Seminary.
Portions of this event will be offered in a hybrid format for those who can't attend in person. We look forward to seeing you in May!
May 9, 2023

coming Home, celebrating United at 60!
8:30 a.m.
Registration, Gathering, Coffee
9:00 a.m.
Opening Worship
10:00 a.m.
Coffee
10: 30 a.m.
Updates about United at 60!
11:00 a.m.
Now and Then: A conversation about theological education with President Molly T. Marshall and Rev. Dr. Wilson Yates, President Emeritus
11:45 a.m.
Break
Noon
Reunion lunches by the decade Meet with other classmates from your decade along with faculty members (current and past) or join with other friends and new friends.
1:45 p.m.
Now and Then: A conversation about teaching the Bible with
Rev. Dr. Carolyn Pressler and Dr. Tim Sena
2:45 p.m.
Break
3:00 p.m.
What Is New with Theological Education Today? A conversation with United faculty and students
4:00 p.m.
60@60—Art under the Influence | Artist Talks and Reception
6:00 p.m.
Dinner—With presentation of Bossard Ward, Distinguished Alum(s), and New Spirit of United Awards—at The Town and Country Club
May 10, 2023

Interreligious engagement and the Role of a Christian Seminary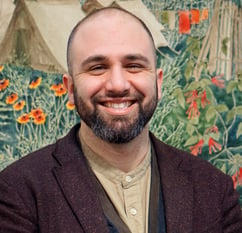 United was founded as an ecumenical Christian seminary, "grounded in the liberal Protestant tradition" but with an openness to diversity within Christianity. Over the course of 60 years, this ecumenical spirit has grown to include students who have a diversity of religious traditions and those who claim no religious affiliation. The richness of these traditions is an asset to the educational experience students have.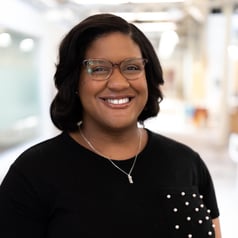 We are committed to co-learning with and from our non-Christian students. We understand "interreligious engagement" not as providing hospitality and welcome but as humbly seeking knowledge, insight, and growth in our relationships. While the practices and beliefs of community members differ, the goal remains the same: to prepare innovative and compassionate leaders for the equipping of churches, other faith communities, and society toward justice and peace. We invite you to be part of the conversation. CEUs are available.
| | |
| --- | --- |
| 8:15 a.m. | Gathering/Coffee |
| 9:00 a.m. | Dr. Munjed Murad: "Studying World Religions at a Christian Seminary" |
| 10:00 a.m. | Break |
| 10:15 a.m. | Rev. Dr. Jessica Chapman Lape: "Interreligious Engagement: Bridging Classroom and Community" |
| 11:15 a.m. | Closing |
| 11:45 a.m. | Depart |
| | |
Registration Details and Deadlines
Early Registration
Register by April 10,2023

Regular Registration
Register April 11–24, 2023

Both Days (including lunch & banquet)
$85
$125
United Student (plenary only)
$10
$20
United Student (plenary & banquet)
$50
$70
See Registration form below for other attendance options.
---