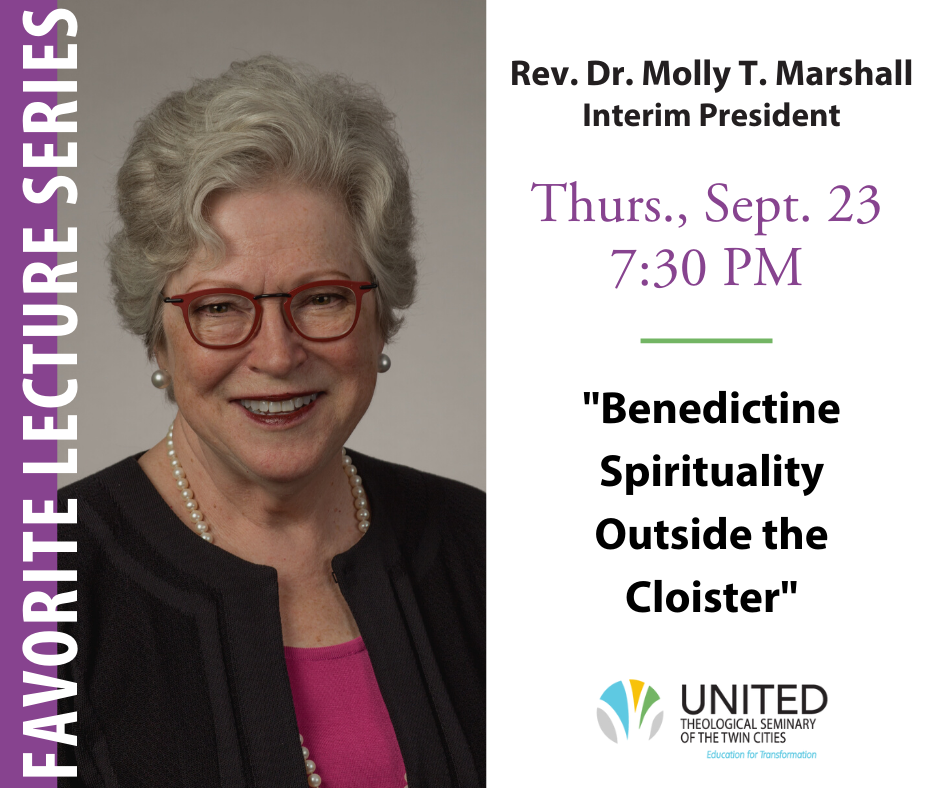 Every teacher has one -- the lecture that they love the best, the one that they can literally feel in their bones when they deliver it in class. In this series we invite you to get to know United's current faculty and get a taste of what happens in the classrooms at United. These favorite lectures will be delivered on Zoom, so enjoy it with a family member, invite a far away friend, or host your very own "watch party." Whatever the format, take this opportunity to learn what it is like to experience the transformative learning experience that happens in the classrooms at United.
"Benedictine Spirituality Outside the Cloister"



Interim President Molly T. Marshall




7:30 PM CST, Sept. 23, 2021 via Zoom



Free to attend, please Register below


"The charism of Benedictine life finds significant application beyond the cloister. In my lecture I will explore how Benedictine's spirituality's quest for community and quest for balance can be experienced by non-monastics. The ancient wisdom of this tradition renews and deepens contemporary spiritual pathways."


Join us for additional lectures in this series:
October 21: Dr. Demian Wheeler
"The Theological Implications of Religious Diversity"
Register >

December 9: Dr. Jennifer Awes Freeman
"The Iconography of Advent: Images of Mary East and West"
Register >