The praxis of FAith:
A Panel on the life and work of
Rev. Dr. James Cone
March 15, 2023
6:30 – 8:00 pm CT
via livestream

Register below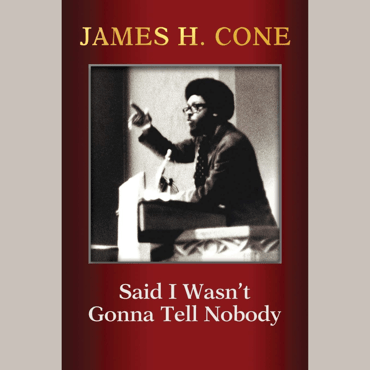 Please join the Leadership Center for Social Justice on March 15, 2023 for a special event highlighting the significance of faith as a revolutionary praxis. In honor of Rev. Dr. James H. Cone (1938–2018), and in celebration of his life, work, and legacy, we invite you to engage in a panel discussion focused on Cone's last work and memoir,
Said I Wasn't Gonna Tell Nobody: The Making of a Black Theologian
(
Maryknoll, NY: Orbis Books,
2018). Panelists will reflect on Cone's continuing relevance in discussions about the power of faith in the practice of social justice.
One of the most significant theologians of the last century, James Cone is widely regarded as the central voice in the emergence of black liberation theology. The risk of faith as a liberating praxis, which involves a radical commitment to and solidarity with "the crucified people" in their struggle for freedom, stood at the very heart of Cone's theology.
Panel members include Rev. Dr. Tyler Davis, Rev. Dr. Matthew Harris, and Dr. Beverly Mitchell. Rev. Dr. Ry Siggelkow will moderate the session that starts at 6:30 p.m.
PANELISTS
Dr. Tyler Davis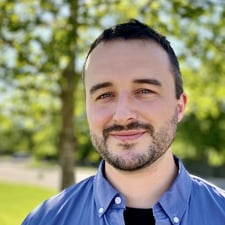 Dr. Tyler Davis is a visiting instructor in the department of theology at St. Mary's University in San Antonio, Texas. He holds a PhD in theological studies from Baylor University and an MDiv from Princeton Theological Seminary. His published work has appeared in the Journal of Africana Religions, Religions, Latinos Studies, and other academic and popular outlets.
His current research, which has been supported by the Charlotte W. Newcombe Foundation and the Crossroads Project, examines the significance of a Black oral tradition about a tornado in Waco, Texas as an expression of liberation theology.
Dr. Matthew Harris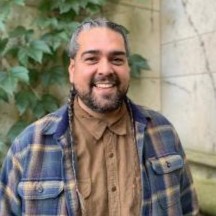 Dr. Matthew Harris is the Provost's Postdoctoral Fellow in Religions in the Americas at the University of Chicago Divinity School. He is also a scholar of race and religion in the United States and a researcher at the intersection of African American religion, Black radical traditions, and the politics of culture. He writes, always, with the aim of recovering histories of struggle to appreciate the theoretical and practical tools they offer to both reimagine the critical study of society and remake our world.
His current project, Black Religion under the Sign of Saturn, is a religious history of how outer space became the place of Black freedom in the 20th century. He earned his BA from the University of California, Los Angeles; his MDiv from Princeton Theological Seminary; and his PhD from the Department of Religious Studies at the University of California, Santa Barbara.
Dr. Beverly Eileen Mitchell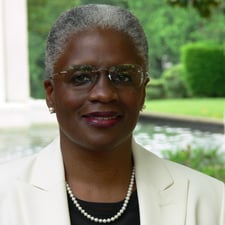 Dr. Beverly Eileen Mitchell is a Professor of Historical Theology at Wesley Theological Seminary in Washington, D.C. Her teaching and research interests include Systematic Theology, Church History, human dignity, genocide, global poverty, the African American struggle for justice, Holocaust studies, and the challenge of white supremacy in church and society. She serves as a consultant for churches that wish to commit to being antiracist and is a board member of Bread for the World and the Bread for the World Institute.
Dr. Mitchell has also lectured widely about human dignity and white supremacy and authored two books, Black Abolitionism: The Quest for Human Dignity (2005) and Plantations and Death Camps: Religion, Ideology, and Human Dignity (2009). She earned her BA in Sociology from Temple University, her MTS from Wesley Theological Seminary, and her PhD in Systemic Theology from the Andover Newton Theological School at Boston College.
MODERATOR
Rev. Dr. Ry Siggelkow
Rev. Dr. Ry O. Siggelkow is the director of the Leadership Center for Social Justice. He earned his PhD in Theology and Ethics from Princeton Theological Seminary and previously served as the direction of Initiatives in Faith and Praxis at the University of St. Thomas when he taught courses at the intersection of race, class, and gender with a focus on migration, the abolition of borders, and theologies of liberation.
An ordained Mennonite minister and former pastor of Faith Mennonite Church in Minneapolis, Siggelkow has been actively involved in grassroots community organizing for several years alongside Spanish-speaking undocumented people. He is co-founder of Pueblos de Lucha y Esperanza (Peoples of Struggle and Hope), a faith-based, women-centered, and immigrant-led organization that seeks to build power in the community so that all people have a place to belong, a place to stay, and a place to grow.
---