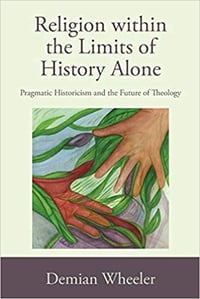 Celebrating the paperback release of Dr. Demian Wheeler's Religion Within the Limits of History Alone (SUNY Press, 2021), United Theological Seminary of the Twin Cities is proud to invite members of the community to a special book event. On Thursday, November 11 at 11:45 AM CT, join us on campus or via livestream for a discussion and Q&A with Dr. Wheeler and special guest Dr. Sheila Greeve Davaney. United Dean Kyle Roberts and Rev. Andrea Johnson ('17) will also offer responses to the book. They will discuss the pragmatic historicism Dr. Wheeler advances in his book: a historicism which takes religion seriously as part of a changing, messy, temporal, fragile, diverse, and vibrant world. This pragmatic historicism invites us to reconstruct our theologies for our time and place.
For Dr. Wheeler, "To be a pragmatic historicist is to cultivate humility, gratitude, reverence, and metaphysical wonder. . . Most of all, to be a pragmatic historicist is to be at home in history, which is indeed the only home we have."
Join us for a celebration of some of the exciting scholarship our faculty is producing, and participate in a lively discussion of important theological ideas.



WHAT PEOPLE ARE SAYING ABOUT DR. WHEELER'S BOOK
"Wheeler is advancing not merely a position and argument, but a project and an agenda, and doing so with grace and verve. This is a very impressive book that will command the attention of all serious scholars working in the liberal theological traditions. It is a breathtakingly comprehensive, invigorating synthesis of the historicist, pragmatist, and naturalist lineages in American philosophy and theology." - Michael S. Hogue, author of American Immanence: Democracy for an Uncertain World
"Wheeler makes a significant contribution to the field of empirical theology and specifically to the field of pragmatic historicism. This book is a detailed, thorough, and nuanced treatment of the historical development of pragmatic historicism, and as a detailed history of an important strand in American religious thought, it makes a major contribution to an understanding of religion worldwide." - Daniel A. Dombrowski, author of Whitehead's Religious Thought: From Mechanism to Organism, From Force to Persuasion
"Deeply learned and richly researched, Religion within the Limits of History Alone by Demian Wheeler contends that historicism grounds all reality. Adroitly he guides us to understand how humans construct theology to satisfy ultimate questions, which helps us to make meaning within our historically bounded lives. There is much to challenge our thinking in this text, and United students are privileged to study alongside this eminent scholar." - Rev. Dr. Molly T. Marshall, Interim President, United Theological Seminary of the Twin Cities

REGISTER
Join us on campus or online with livestream options via Zoom or YouTube. Please note that United's updated COVID policy requires visitors to both wear a mask and to be vaccinated.
Dr. Wheeler will also be presenting a lecture on "The Theological Implications of Religious Diversity" on Thursday, October 21 at 7:30 PM CT via Zoom. The lecture is free to attend, but registration is required. Learn more>
Questions? Contact Ashley: ahovell@unitedseminary.edu
ABOUT THE SPEAKERS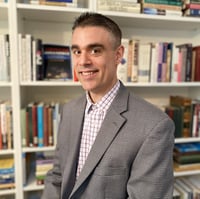 Demian Wheeler
is Associate Professor of Philosophical Theology and Religious Studies and Director of Advanced Studies at United Theological Seminary of the Twin Cities. He came to United in 2015 as a Louisville Institute Postdoctoral Fellow. He holds a Ph.D. from Union Theological Seminary in the City of New York, where he specialized in American liberal theology. Wheeler is the author of
Religion within the Limits of History Alone: Pragmatic Historicism and the Future of Theology
(State University of New York Press, 2020) and the co-editor of
Conceiving an Alternative: Philosophical Resources for an Ecological Civilization
(Process Century Press, 2019). He has also written a number of journal articles and book chapters on religious naturalism, empirical theology, and process philosophy, among other topics. Wheeler is currently working on a book about pantheism and the problem of evil, with a particular focus on the Holocaust, the murder of George Floyd, the coronavirus pandemic, and the climate crisis. He lives in Minnesota with his wife, Victoria, and their son, Shailer.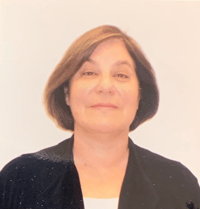 Sheila Greeve Davaney
is the Harvey H. Potthoff Professor of Theology Emerita at Iliff School of Theology. She taught Modern Western Thought at Iliff from 1980-2007. From 2007-2011 she was the Program Officer for Religion and Public Life at the Ford Foundation. In 2012, she was a Distinguished Visiting Professor at Union Theological Seminary in New York and from 2012-2015, Davaney was a Senior Visiting Fellow at the Center for American Progress in Washington, DC. She is the author or editor of eleven volumes and over forty academic articles. She is now retired and lives in Denver, Colorado. Davaney was
Demian
Wheeler's master's advisor and served on his Ph.D. dissertation committee. Her work is prominently featured in Wheeler's book,
Religion within the Limits of History Alone
.